It is with goosebumps all over fizzing with excitement and pride that we announce the birth of our 2020 
Starry Night Litter.
Three scrumptious little boys arrived August 27, 2020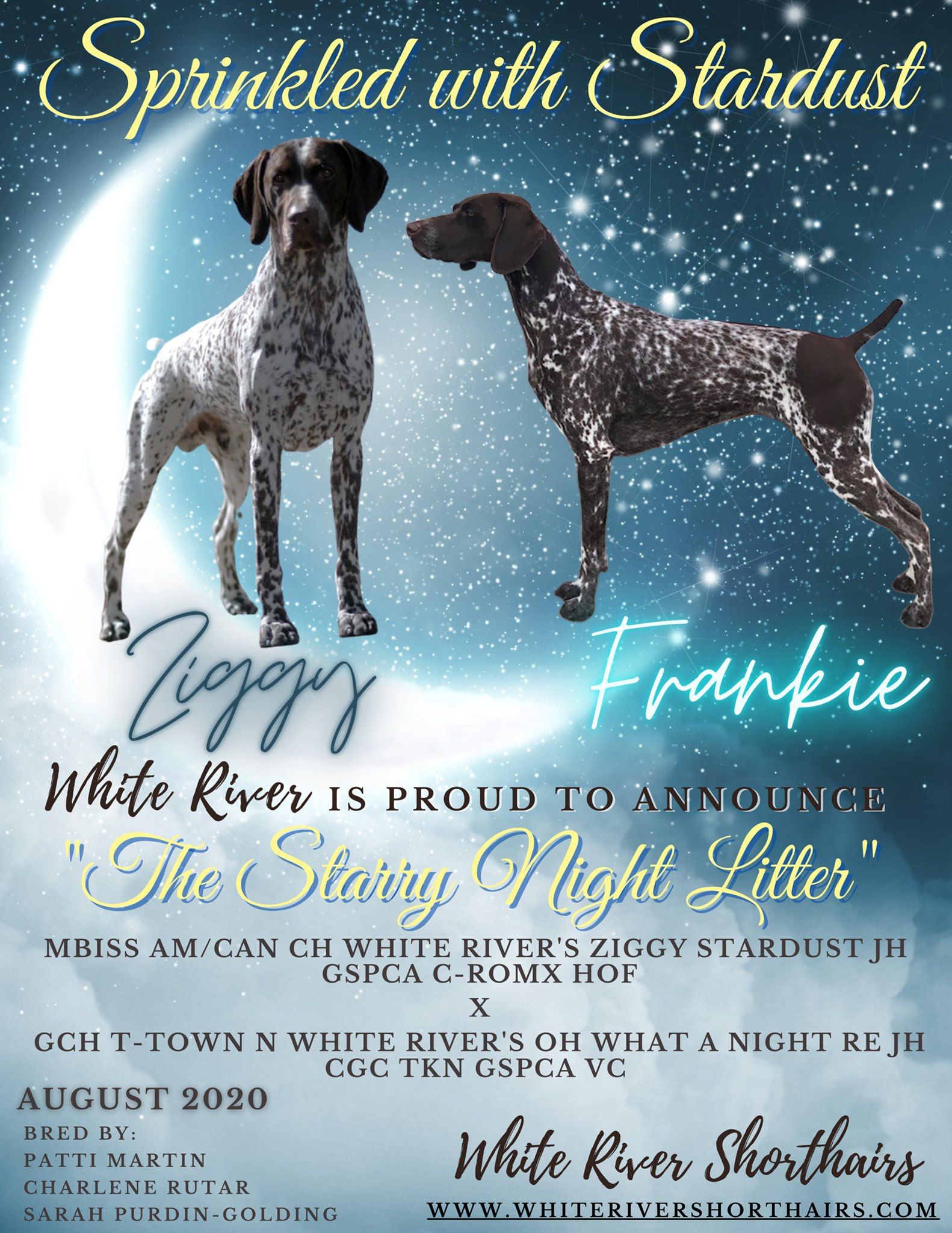 Dubbed "Alvin", "Simon" and "Theodore" - what else would you call a gang of three little mischief makers?
Now getting to be big boys and showing all the promise their unique pedigree offers.  
CH Huntabird's Riverside Reason JH ROM

BIS CH Huntabird's Main Reason HOF ROMXX

CH Huntabird's For All Reasons HOF ROM

CH Huntabird's Farmer's Daughter

CH Kingswood's Maximillian HOF ROM

CH Cheza's Riverside Imp HOF ROMXX

CH Rising Star's White River Debut, JH

CH Serakraut's Scotch Neat ROM

CH Ruann's Buckshot v. Kingswood

CH Shadywood's Lady v. Kingswood ROM

CH Shadywood's Howlin' Mad

CH Ruann's Buckshot v. Kingswood

CH Shadywood's Lady v. Kingswood ROM

CH Pengle's TRF Starstruck, JH

CH HH Ruann's Glitter 'N' Glitz JH

CH Coldwater's Never Forget Your First at T-Town CD JH

BIS Am Can Aust CH HuntersprideThe Canadian Way FDJ JH

GCH Olde Ridge Hey! That's the Way

Am GCH GCHX Hunterspride Intrigue V Farook FDJ FD MH

CH Shomberg's Sizzling Hot

CH Wyndbourne's Endeavor, JH ROMX

BIS NSC CH Shomberg's Some Like It Hot GSPCA C-ROMX