GCH CH T-Town N White River's Oh What A Night RM JH CGC TKN VC
Frankie is our "import" from T-Town kennels in Washington state.  It was time to assure that her magnificent White River sire and his highly unique pedigree keep a prominent place in our breeding program.  Her dam has impressive lineage we're happy to introduce into the White River mix. Stay tuned to see if our dream litter comes to be in 2022.  We are thrilled to have her!  Proud to showcase her in the conformation ring; having fun introducing her to birds; delighted at her trainability and willingness to please; and most of all touched by her love.
HEALTH CLEARANCES       CHIC# 139974
             OFA Eye Exam - Normal
             OFA Hips  -  Excellent
             OFA Elbows - Normal
             OFA Cardiac - Normal
                   CD -  Clear, Non-Carrier
              Lupoid dermatosis - Homozygous Normal (Clear/Non Carrier)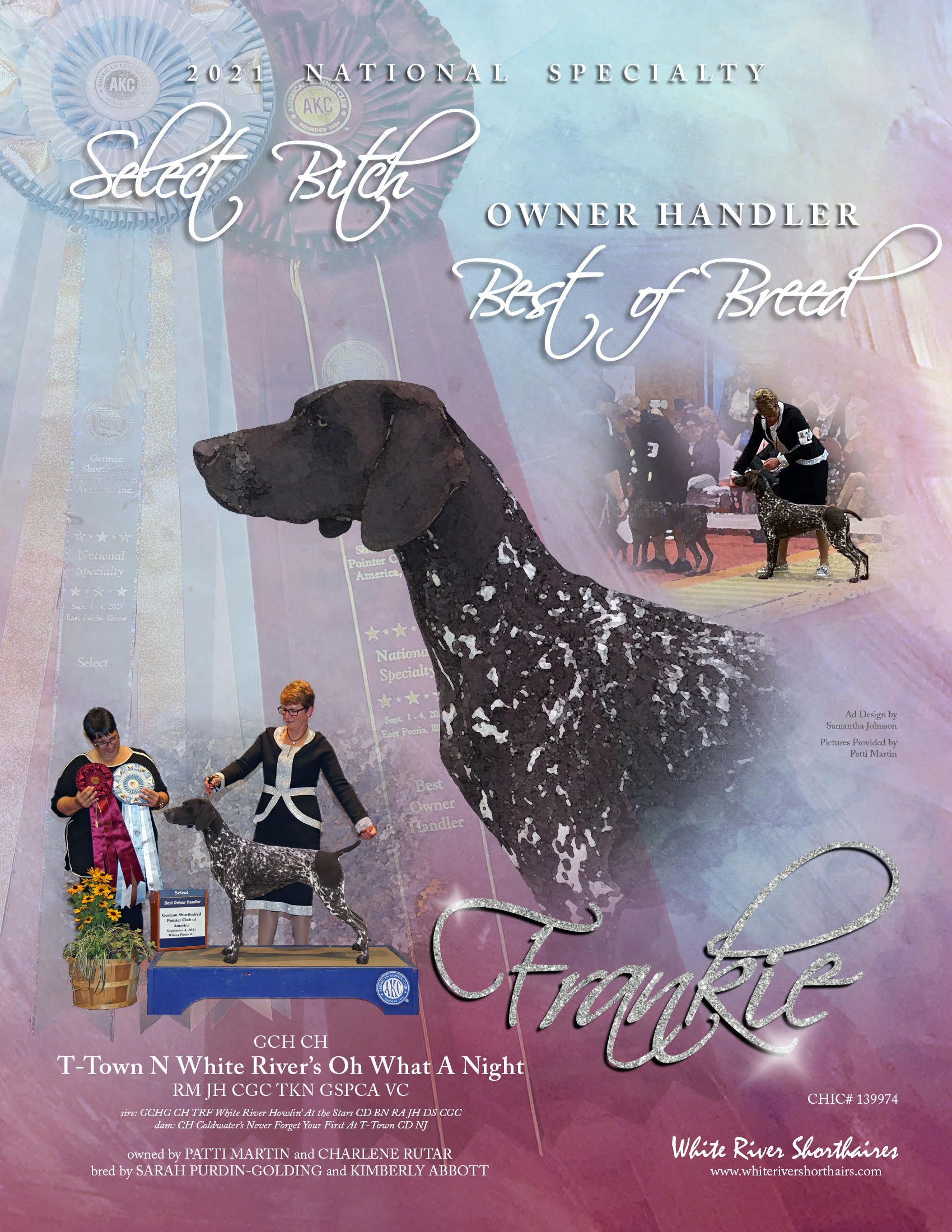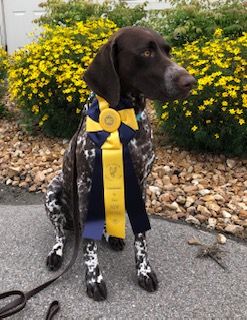 Our smart-as-a-whip amazing biddable beautiful girl went all the way from a Rally Novice title to a Rally Excellent title in 2019! She should have an exclamation point behind the Excellent title, as her final qualifying run was scored a perfect 100!!!
Now in 2021 she has added the Rally Master Title, never missing a Q in the ten required trial runs.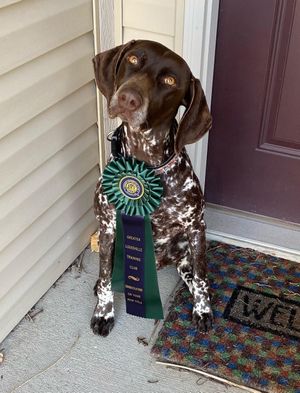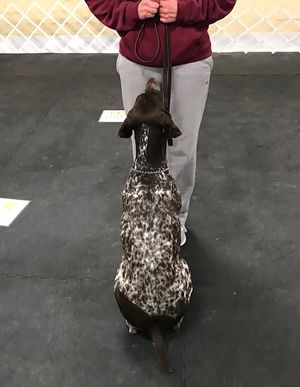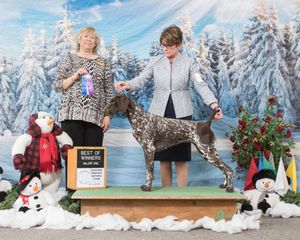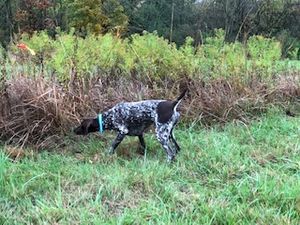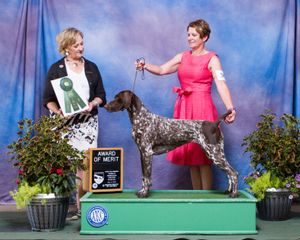 CH Shadywood's Howlin' Mad

CH Ruann's Buckshot v. Kingswood

CH Weinland's Matinee Idol HOF

CH JR's Miss Chocolate Chip

CH Shadywood's Lady v. Kingswood ROM

CH Weinland's Matinee Idol HOF

CH Kingswood's Buffy of Geremy CD

CH Pengle's TRF Starstruck, JH

CH Huntabird's Riverside Reason JH ROM

CH Rising Star's White River Debut, JH

CH HH Ruann's Glitter 'N' Glitz JH

CH Whitney's Leib'lhof Lightning ROM

CH Coldwater's Never Forget Your First at T-Town CD JH

BIS Am Can Aust CH HuntersprideThe Canadian Way FDJ JH

GCH Olde Ridge Hey! That's the Way

CH Ehrenvogel's Place Your Bets

CH Olde Ridge On Second Thought V. Cheza

Am GCH GCHX Hunterspride Intrigue V Farook FDJ FD MH

CH Wyndbourne's Endeavor, JH ROMX

CH Farook's Straight Up Hunterspride JH

CH Shomberg's Sizzling Hot

CH Wyndbourne's Endeavor, JH ROMX

CH Wyndbourne's Celebration

BIS NSC CH Shomberg's Some Like It Hot GSPCA C-ROMX

CH Shomberg Browning Citori

CH Starlite's Calamity Jane