. . . . . . . . . .  to White River Shorthairs!


We are GSP breeders in central Indiana who have lived , played, laughed, hunted with and just plain loved our German Shorthaired Pointers for over 3 decades.  The White River bloodline has regularly distinguished itself in the field, show and performance venues, as you will see if you browse the site.

Stop by and visit us now and then to catch up on what's happening in our world and the GSP fancy..
..
RIGHT NOW WE ARE BRIMMING WITH EXCITING NEWS!!!!!
HIGH HONORS EARNED AT THE 2021 GERMAN SHORTHAIRED POINTER CLUB OF AMERICA NATIONAL SPECIALTY SHOW!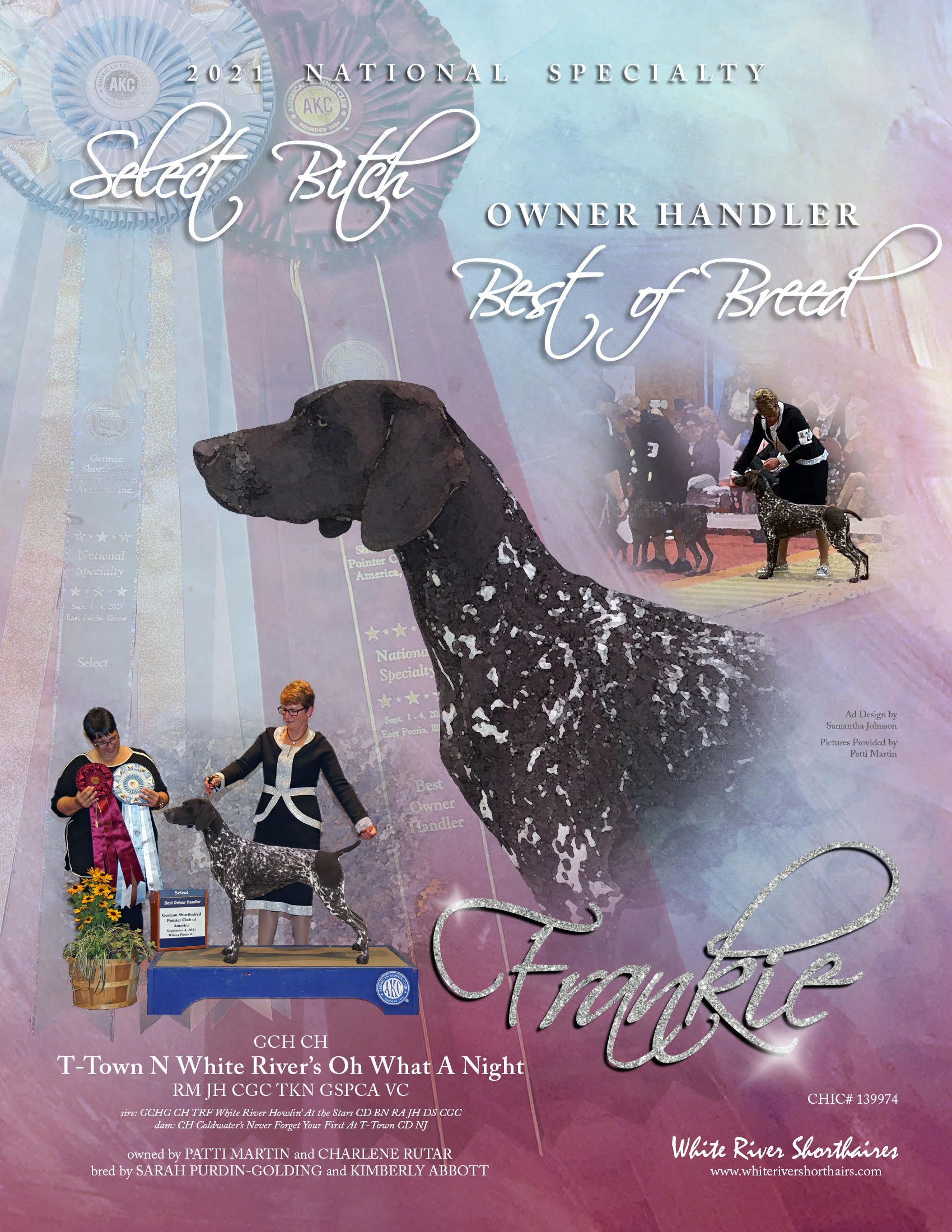 See Frankie's Page
THE NATION'S FIRST GSP TO EARN AKC SCENTWORK MASTER ELITE TITLE!!!!!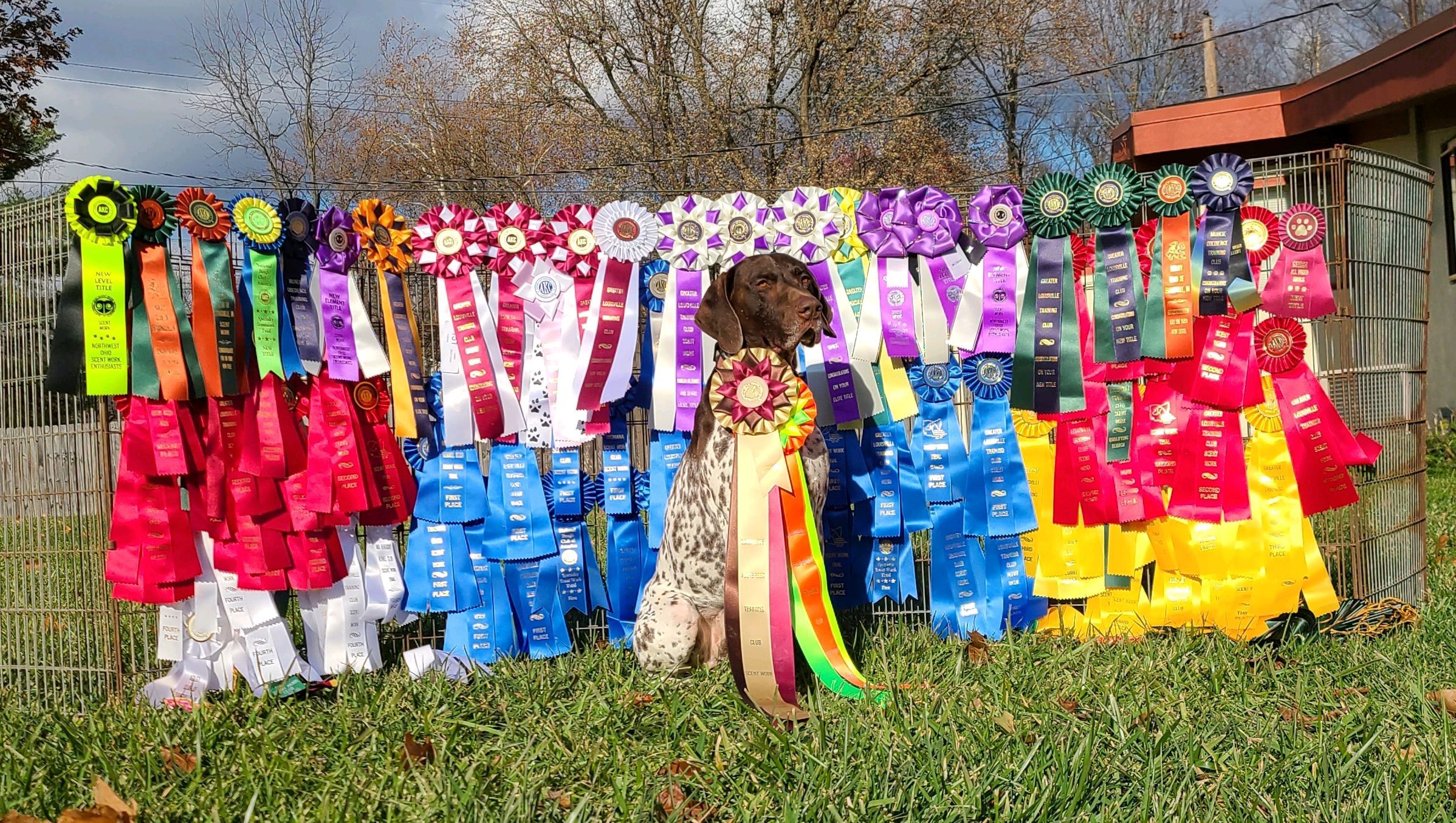 MBISS GCH CH TRF White River Stars Align at Sunrise CD BN RE JH FDC CAA DCAT SWME SWM SHDM TKI GSPCA NRD VC . . . .soon to be VCA
LITTERS ON THE WAY:
Our outstanding stud dogs continue to stand out!  Visit Gizmo's page  to learn of his new litter born December 7, 2021.
And, STAY TUNED HERE - we hope to have more puppy news once pregnancies are confirmed!