. . . . . . . . . . 
to White River Shorthairs!
We are GSP breeders in central Indiana who have lived , played, laughed, hunted with and just plain loved our German Shorthaired Pointers for close to 4 decades.  The White River bloodline has regularly distinguished itself in the field, show and performance venues, as you will see if you browse the site.
Stop by and visit us now and then to catch up on what's happening in our world and the GSP fancy..
                                    ..... check out our
Links page
for more GSP and general Dog resources
HAPPY NEW YEAR !!
Our Best Wishes this year brought to you by our reigning Elder Statesman White River In the Penalty  Zone, "Beckum or Becks";  thoroughly enjoying his 17th year with Brian and Helen Lee in the English countryside.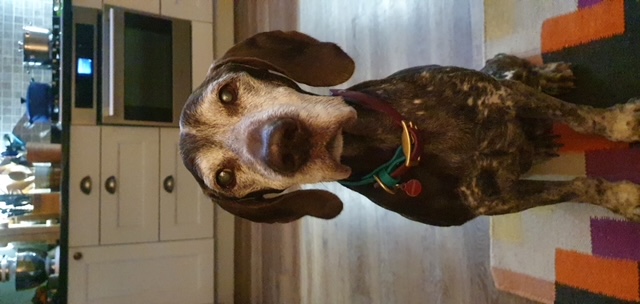 BREAKING NEWS!  PUPPIES ON THE WAY!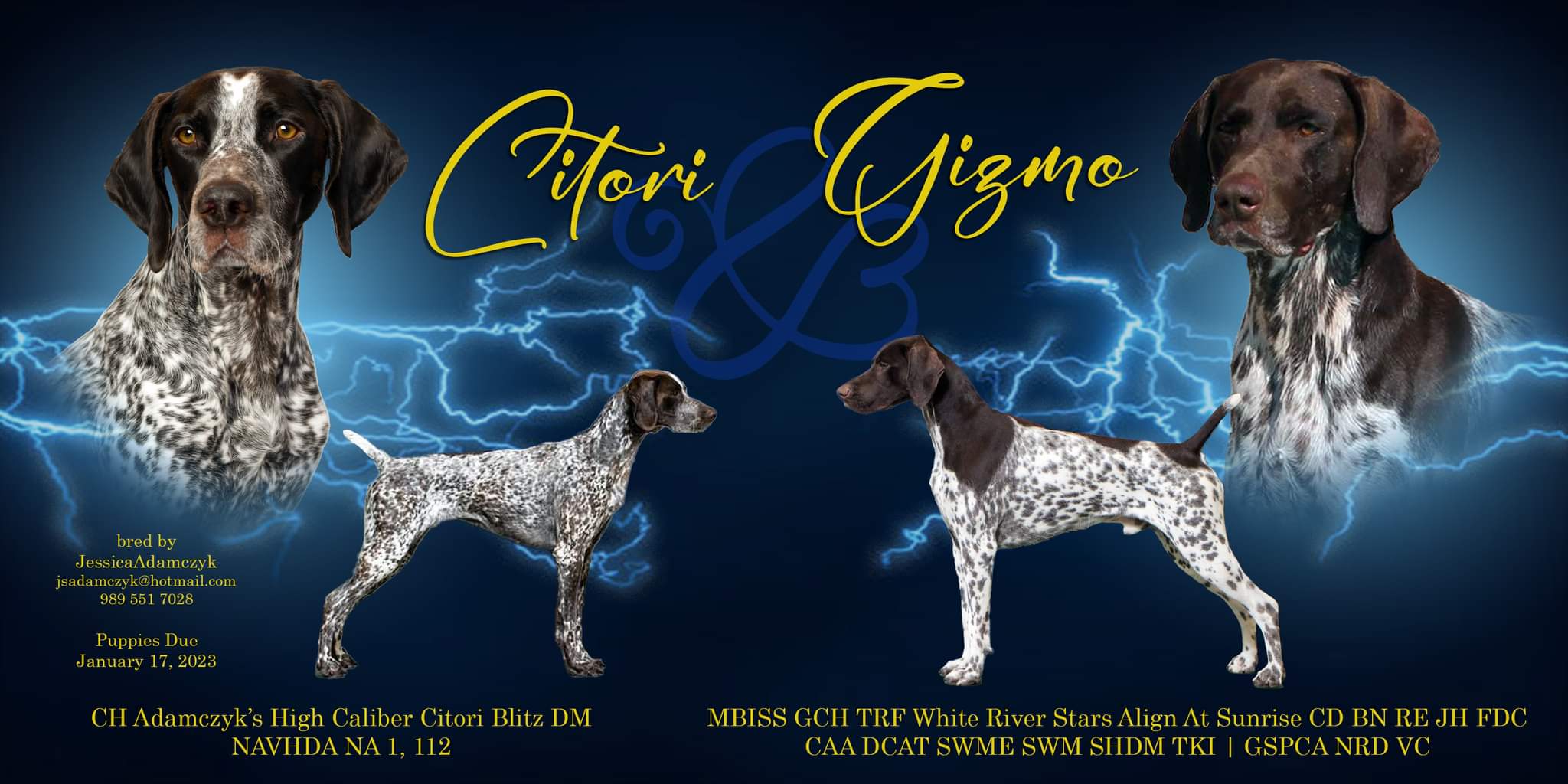 Check out Gizmo's Page for details and breeder contact info.
(JUMP TO LINKED PAGE)